Thanks to an email sent to suggest@logos.com from a Hebrew professor at Bethel Seminary in St. Paul, MN, we've made a nice update to Gesenius' Hebrew Grammar that will make it more useful when referencing and looking up his detailed section and subsection organization.
If you're familiar with Gesenius, you'll recognize a reference like GKC §19.b. In our original digital edition, we included all of the these sections and subsections as milestones, enabling you to navigate to a location like this by simply setting the Active Index to "Hebrew Grammar (Gesenius, Kautzsch, and Cowley)" and typing it in the box at the top of the resource. As you would scroll through the resource, the index would update letting you know when one section ended and another began.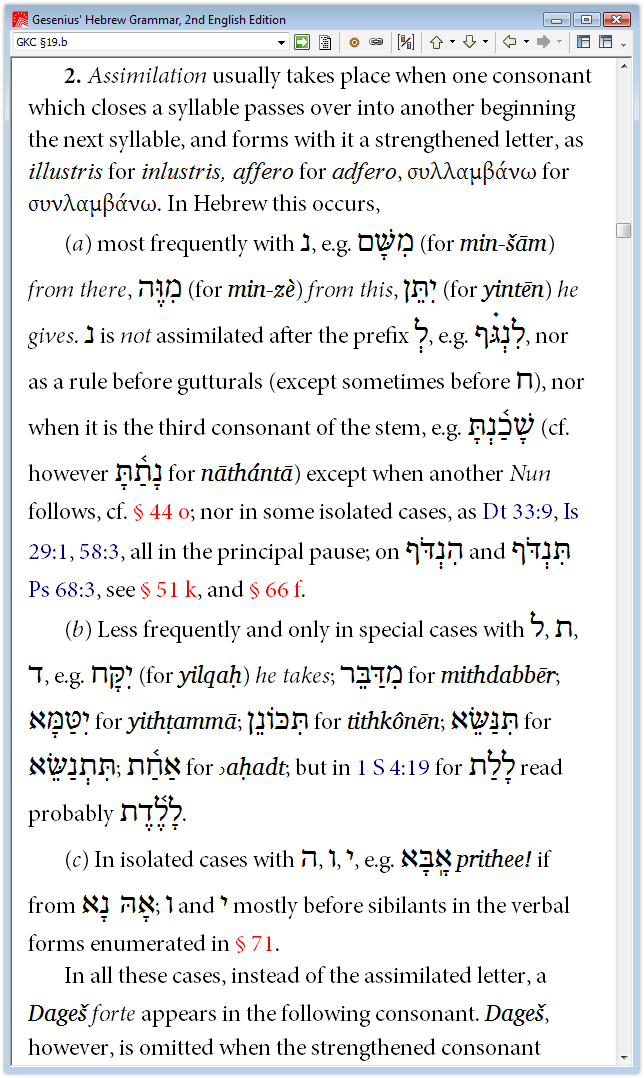 As a general rule, it was fairly reliable, but there were some places where those divisions were a little difficult to be sure about, making it necessary at times to consult the print edition. That's no good. Our resources are supposed to make things more convenient and save you time. So we rebuilt the resource with the subsection letters added prominently in the left making it easy to see the divisions.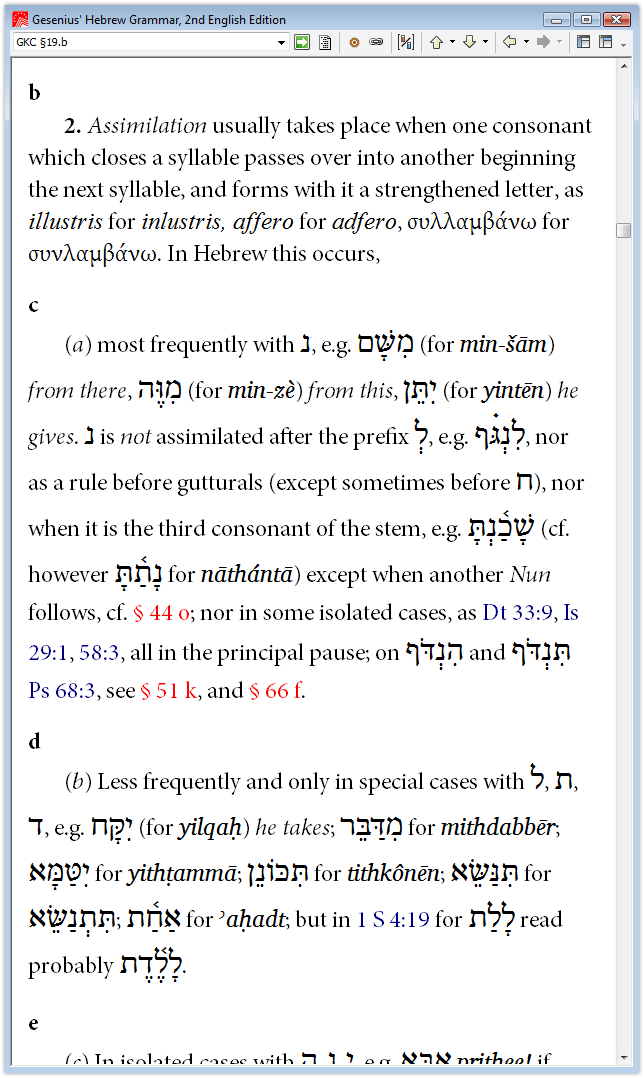 In addition to this improvement, we also fixed all the typos that had been reported (thanks for sending them!) and added links to some new data types that weren't around when the grammar was first produced, most notably the Semitic Inscriptions data type.
The new file is now on our FTP site and is free to all existing owners. Be sure to grab it. You can download it manually and drop it in your resources folder (C:Program FilesLibronix DLSResources), or just run the resource auto update script.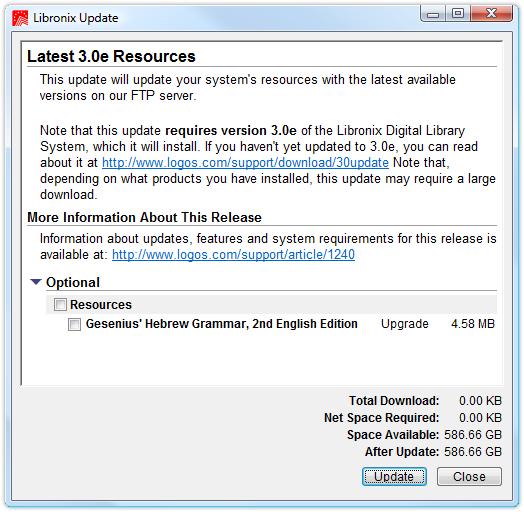 If you don't already own it, there are several ways you can pick up this standard Hebrew grammar.
Thanks for your suggestions and feedback. We aren't always able to reply, but we do read them all and implement many of them. Who knows? Your suggestion may be the next one we put into place, benefitting not only you, but potentially many thousands of other users. So keep 'em coming, and keep sending those typo reports as well!