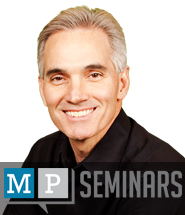 Today's post is from Morris Proctor, certified and authorized trainer for Logos Bible Software. Morris has trained thousands of Logos users at his two-day Camp Logos training seminars.
One of the most popular types of Bible study is concordance work. A concordance is a book that lists every time a word appears in the Bible. For example, you can use a concordance to locate the word love all throughout the Bible.
By reading various verses about love you gain a greater understand of what love is, whom we're to love, what we're not to love, and so on. In Logos Bible Software 4 you want to utilize the Search feature for your concordance work. Here's how easy it is to locate every time a word appears in the Bible:
Click the Search icon on the Logos toolbar
Select Bible as the search type
Select All Passages for the search range
Select a Bible to search like the English Standard Version
Type a word in the Find box like joy
Click the Search arrow
Almost instantly Logos lists every occurrence of the word. Click a Bible reference in the list to jump to that location. This search features provides you with an exhaustive concordance for every Bible in your library!