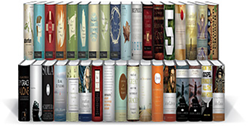 For over forty years, R. C. Sproul has been teaching and preaching the Word of God. In 1971, he founded a little ministry in Ligonier, Pennsylvania, with the idea that there was a gap between Sunday School and seminary that needed to be filled.
R. C. Sproul's passion for God spread like a wildfire—he soon became a highly sought after speaker, and his books sold as fast as they could print them. He started a radio program that is now heard in over forty countries worldwide, he is the executive editor of Tabletalk magazine, and he was the general editor for The Reformation Study Bible.
Ligonier Ministries, now located near Orlando, Florida, has become an international multi-media ministry, bringing people closer to God from many different platforms.