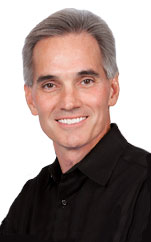 Today's post is from Morris Proctor, certified and authorized trainer for Logos Bible Software. Morris, who has trained thousands of Logos users at his two-day Camp Logos seminars, provides many training materials.
Recently a Logos user asked:
Moe, is it possible to print just the red-letter verses (words of Christ) from a Bible?
I didn't have an immediate answer, so I told him I'd have to get back to him. After a bit of thought, I discovered at least one possibility that I'd like to pass along to you:
From the ESV New Testament, I compiled a Passage List of all the verses containing red-letter text.
I exported that Passage List as a text file. You can use it to create your own Passage List:
Click here to download the file
Choose Documents | Passage List (if you're using Logos 4, choose File | Passage List).
Name the file something like Red-Letter Verses in the ESV NT (

A

).

Click Add (

B

).

Select … a file (

C

).