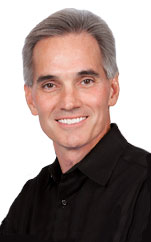 Today's post is from Morris Proctor, certified and authorized trainer for Logos Bible Software. Morris, who has trained thousands of Logos users at his Camp Logos seminars, provides many training materials.
Our National Camp Logos, June 26–28, is rapidly approaching. Each year in June, Logos users from around the globe assemble in Bellingham, WA (home of Logos Bible Software) for extended training, tours of Logos' headquarters, interaction with Logos leadership, and fellowship around the Word.
This year is even more special because we're presenting the Camp Combo: Camps 1 and 2, back to back, which you can read more about here.
What's more, Dr. Warren Gage from Knox Theological Seminary is teaching DM831, "Gospel Hermeneutics," right before Camp Logos, which means that if you enroll in the Knox/Logos DMin program, you can earn credit both for this course and for the Camp Combo. Registration is separate from Camp Logos. [Read more…]