The savings just keep coming in the 12 Days of Logos! Day 10 features the Nelson Bible Reference Bundle (200 vols.) for only $599.95—that's just $3 per book!
This massive collection includes commentaries, dictionaries, Bible translations, devotionals, preaching resources, illustrations, and more. The Nelson Bible Reference Bundle includes titles from some of the top scholars and authors like Jack W. Hayford, John F. MacArthur, Robert J. Morgan, Howard F. Vos, Max Lucado, F. F. Bruce, and many more.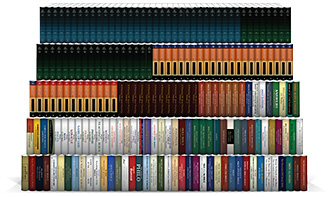 There are also several series included in the Nelson Bible Reference Bundle:
The Word Biblical Commentary (59 vols.)—This popular commentary series is sold for $699.95 when bought separately. But by picking up the Nelson Bible Reference Bundle during 12 Days, you can get the WBC plus 140 other titles for $100 less than the WBC price alone!
A Treasury of Great Preaching (12 vols.)
Preacher's Commentary Series (35 vols.)
Nelson's Annual Preacher's Sourcebook (8 vols.)
At 33% off the regular price, now is a great time to add the Nelson Bible Reference Bundle to your library. And by purchasing it during the Logos Christmas Credit program, you'll earn at least $149 back in Logos.com credit to spend on other great resources for your library!