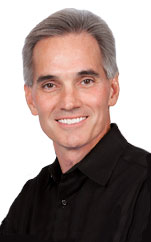 Today's post is from Morris Proctor, certified and authorized trainer for Logos Bible Software. Morris, who has trained thousands of Logos users at his two-day Camp Logos seminars, provides many training materials.
As the certified trainer for Logos Bible Software, I have the privilege of meeting a lot of Logos users and hearing numerous questions. The category with the most frequent questions is searching. Many queries go something like this:
Moe, how do I refine my searches? If I search for a word in all my books, I get a million hits. Is there a way to find articles and "chunks of information" about a subject without executing a word search?
Thankfully, the answer is yes. In this week's blog, I'll address just one way to limit searches: with a field search.
First, what's a field? Think of a field as a specific location on a form or application in which to enter information, such as name, address, city, state, etc. Imagine being an employer wanting to find all job applicants who live in the 37128 zip code. To discover the answer, you wouldn't search the entire application—you'd just search the zip code field. [Read more…]