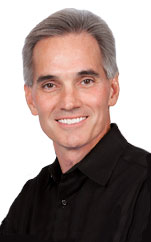 Today's post is from Morris Proctor, certified and authorized trainer for Logos Bible Software. Morris, who has trained thousands of Logos users at his two-day Camp Logos seminars, provides many training materials.
With all the power of Logos, sometimes we may forget Logos also does the simple things, as evidenced by a recent question from a Logos user:
I know Logos does many things, but I just want to look up the Hebrew or Greek word, behind an English word in my Bible in my favorite dictionary just like I did with print books. What's the simplest way to accomplish this task?
There are several ways to achieve his goal, but he wanted simple so here's what I told him: