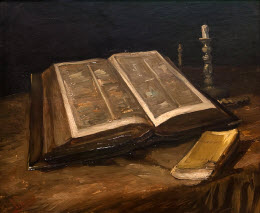 Almost a decade ago I found myself on the phone with a man whose office was a hospital bed.
I had never met him before, but I had heard that he was dying of complications from pulmonary fibrosis and cancer. From what I understood, he was in a hospital bed under his doctor's supervision, with oxygen tubes in his nose. Unlike some men around 80 with similar declining health and a restrictive lung disease, he didn't stop talking or let his shortness of breath silence him. He was taking the time and effort to make sure he personally spoke with me, to secure my word in order to see his vision through to the end.
Most of you reading this have spent far more time ministering to and visiting with the sick than I have, and I have been moved by many stories of those under your care and in your own families finishing strong. So what makes this situation so remarkable? Personal attention to something that could have been so easily delegated.
This particular man had representatives in almost 200 countries, 25,000+ full-time employees, and more than 225,000 trained volunteers for his organization. So why was he the one on the phone? Why wasn't I talking to his staff? What could be so special that he had to personally take the time, and endure the physical discomfort to ensure this got done himself?