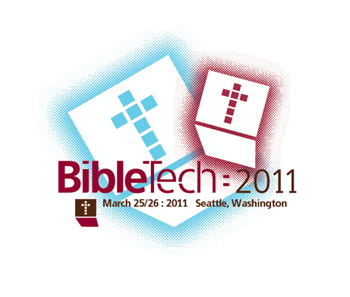 BibleTech:2011 kicks off Friday, March 25, at 9:00 AM (PST). You may not be able to make it this year, but that doesn't mean you have to miss out entirely! We have a live twitterfeed set up at the BibleTech website where you can follow the #BibleTech conversations live.
But that's not all!
ChurchCrunch.com will have two bloggers at the event chronicling every session. So make sure to check that out, or better yet, sign up for their RSS feed.
Logos' own Sean Boisen will not only be presenting, but will be doing some blogging from SemanticBible.com/Blogos (RSS) as well.