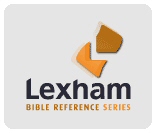 The Lexham English Bible (LEB) is a new translation of the Bible into English, and one of the newest additions to a suite of resources from Logos which connect the original language texts to formal translations. New translations of the Bible into English appear every few years. So what's so special about the LEB?
Your Second Bible
The LEB complements your primary translation. Its transparent design and literal rendering helps you see the text of God's Word from another angle. Whether you use the ESV, NIV, KJV, or another popular English translation, the entire translation process helps you identify difficult texts, idiomatic phrases, grammatical issues, and more. The result? A better understanding of the Bible in English—whatever translation you use.
In Logos Bible Software, interlinears reveal the path from the original language texts to formal translation. This type of information, used in concert with your primary translation, helps you dig deeper into the text of the original languages. The entire translation process is visible and transparent—you can see the entire process.