Thanks to our friends at Northwestern Publishing House, we now have two more free Lutheran lectionaries available for everyone who owns one of our Windows base packages (excluding the Original Languages Library) or has purchased our Lectionary Viewer Addin.
Christian Worship One Year Lectionary
Christian Worship Three Year Lectionary (with Supplemental Lectionary)
To get them, just visit our Lutheran Lectionaries page and follow the instructions, or simply run Libronix Update (under the tools menu) from within the program. The lectionaries will appear under the "Recommended" section of the Libronix Update window that pops up. Be sure to check the appropriate boxes, and then click "Update."
Once everything is installed, you'll find these lectionaries in Libronix by going to Tools > Bible Data > Lectionary Viewer. Click on "Properties" to select which lectionary to display.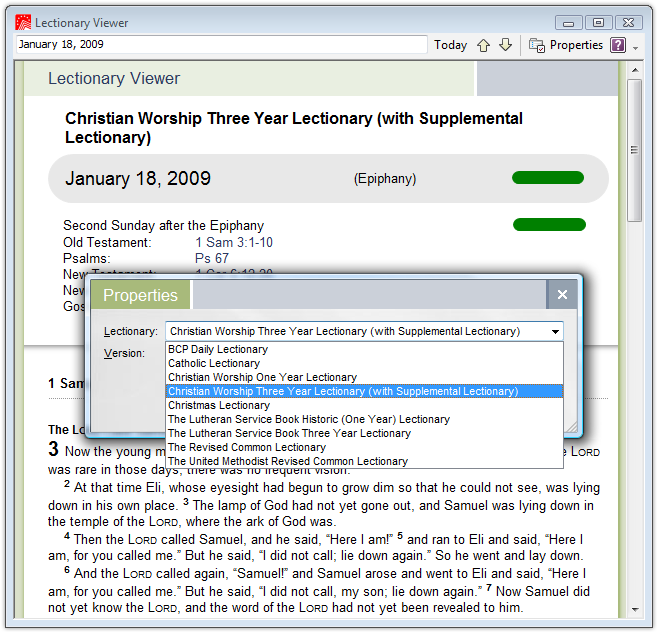 You can also easily integrate your new lectionaries into the Logos Bible Software home page by clicking "Customize View" and then checking the boxes next to "Lectionary" and any of the available lectionaries that you'd like to have appear.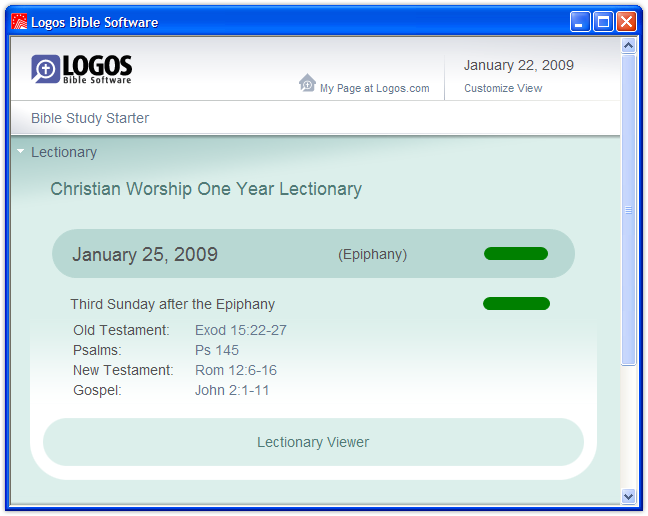 Be sure to also check out the more than 100 other titles available from Northwestern Publishing House, like The People's Bible Commentary, Sermon Studies, Lutheran Confessions: Concordia Triglotta, the Franzmann Bible History Commentary, and the Wisconsin Lutheran Quarterly. They are all now available as individual downloads or at a huge savings in one big bundle.
For more great Lutheran resources, see our Lutheran Product Guide.