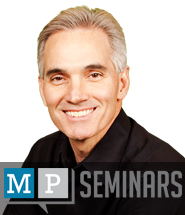 Today's post is from Morris Proctor, certified and authorized trainer for Logos Bible Software. Morris has trained thousands of Logos users at his two-day Camp Logos training seminars.
Sometimes as you're using Logos to work on a Bible study lesson, sermon, or exegetical paper, you need a synonym for a word. For example, as you develop your document about Philippians 1.4 you discover you've used the word prayer numerous times. You'd like to insert a synonym for prayer, but is there a way to quickly find one in Logos? Yes!
First, prioritize a thesaurus in the Library:
Click the Library icon
Select Prioritize
Type thesaurus in the Library's Find or search box
Right click on the title of the thesaurus
Select Prioritize this resource
Drag the thesaurus in the Prefer these resources list until it is within the top five of your English and Bible dictionaries
Second, open the thesaurus:
Right click on the word prayer in Philippians 1.4 in an English Bible
Select Selection prayer
Select the thesaurus from the list of books on the right menu
Notice that the resource opens right to an article about prayer where you discover synonyms such as appeal, petition, and plea!