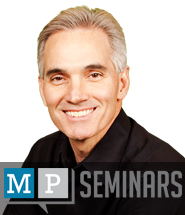 Today's post is from Morris Proctor, certified and authorized trainer for Logos Bible Software. Morris has trained thousands of Logos users at his two-day Camp Logos
training seminars.
With the recent release of Logos 4.2a comes different ways to display Basic Search results. Here's how:
Generate a Basic Search and select:
Ranked – to arrange the search results in order of relevance determined mainly (but not exclusively) by the number of hits compared to the total number of words in the article in which the hits were found .
By Title – to sort the search hits alphabetically by the name of the book then sequentially by chapter or article.
By Count – to display the search results in descending order according to the total number of occurrences in each resource.
Personally, I prefer viewing the results By Title because I like looking through a list books to locate just the specific results I need.