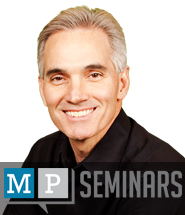 Do you ever come across an image in a resource and think it would be nice to use it in a PowerPoint or Keynote presentation? Or within a Word document? Accomplishing that is just a right click away:
Open a resource to a location with an image, such as The Bible Knowledge Commentary to Genesis 10:1, where you find an graphic depicting part of Noah's family tree.
Right click on the image.
Select Image from the right menu.
Select one of the options such as Send to PowerPoint, Send to Keynote, or Copy (of course if you click Copy you'll have to navigate to a document and execute a Paste).
Have you used an image from Logos in a PowerPoint or Keynote presentation recently? Or are you going to now that you know how easy it is? If so, leave us a comment and let us know which image. Then feel free to upload it to Facebook and tag Logos!