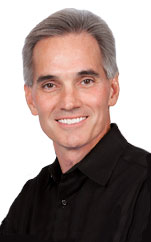 Today's post is from Morris Proctor, certified and authorized trainer for Logos Bible Software. Morris, who has trained thousands of Logos users at his two-day Camp Logos seminars, provides many training materials.
 With the recent release of Logos 5.1, we can now create a series of books that behaves as a whole, not as separate parts.
For example, the Hebrew and Greek texts are, in a sense, only "half Bibles" because they contain only the Old or New Testaments. If we opened a Hebrew Bible and typed John 3:16, we wouldn't jump there because there's no John 3:16 in the Hebrew OT.
The new 5.1 Series feature lets you join the Greek and Hebrew texts, forming a whole Bible.
Try this:
Open your library.
Click Browse (

A

).

Click the Resource Information icon on the library's toolbar, which opens a pane on the right (

B

).
Type lhb in the library's Find box, which lists the Lexham Hebrew Bible (

C

).

Click Set series in the information pane on the right (

D

).