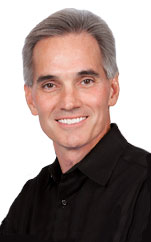 Today's post is from Morris Proctor, certified and authorized trainer for Logos Bible Software. Morris, who has trained thousands of Logos users at his two-day Camp Logos seminars, provides many training materials.
I was recently presented with this question from a Logos user:
Jesus lived and ministered in the power of the Holy Spirit. Is there a Logos search that locates the passages in which both Jesus and the Holy Spirit are mentioned?
The affirmative answer to this question highlights arguably my favorite new Logos 5 feature: the Referent dataset. A Logos research team went through the Bible tagging all the words that point to people, places, and things. In other words, every he, she, we, me, etc., is connected to the correct person, place, or thing!
Using the Clause Search, we can now locate all mentions of people, places, and things, regardless of the words used to identify them. [Read more…]