Your Bible study used to start with pulling heavy books down from the shelf and combing through volume upon volume to find what you need. That can take hours.
Your Logos Bible Software features turn those hours into seconds.
But what if your features could work even harder, giving you more insights in the same amount of time?
Logos Feature Expansion Collections include books specially chosen to maximize the effectiveness of your favorite features. Get more commentaries to fill the Sermon Editor and Biblical Theology guide, more reference works for the Factbook, more resources for the Ancient Literature tool.
And because these collections are 30% off for a limited time, it's time to stock up!
Here are five collections that will make your Logos features work harder—so you don't have to.
1. Factbook Collection (31 resources)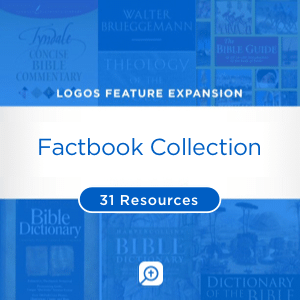 The Logos Factbook provides instant information on biblical people, places, things, events, and cultural concepts. This tool functions like an encyclopedia, pulling together all of your datasets and resources, then presenting powerful overviews of each topic.
Regular Price: $619.99
Your Price: $433.99
Get the Factbook Collection now.

2. Ancient Literature Collection (73 resources)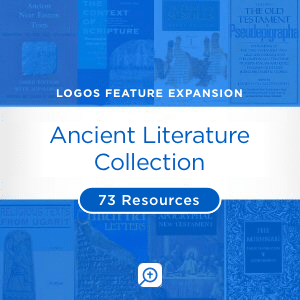 Connect any Bible verse with ancient Jewish and Christian parallels and allusions. The Ancient Literature Collection adds a comprehensive collection of resources to populate your Passage Guide with ancient parallels, quotations, and allusions from the Apostolic Fathers, the Talmud, and much more
Regular Price: $809.99
Your Price: $566.99
Get the Ancient Literature Collection now.
 3. Grammars Collection (135 resources)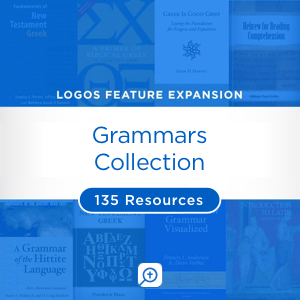 The Exegetical Guide feature helps you study the Bible in its original languages, but it needs Hebrew and Greek grammars and lexicons to be most effective. The Grammars Collection gives you everything you need for a detailed study of the original languages.
Regular Price: $1,149.99
Your Price: $804.99
Get the Grammars Collection now.
 4. Sermon Finder Collection (378 resources)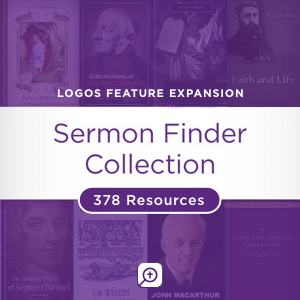 These biblical sermons, from a variety of traditions and homiletic approaches, open up Scripture so you can see how centuries of preachers before you have handled the verse you're studying or preparing to preach from. Featuring over one hundred preachers, this collection is the best library builder for sermons ever released.
Regular Price: $2,199.99
Your Price: $1,539.99
Get the Sermon Finder Collection now.
 5. Systematic Theologies Collection (214 resources)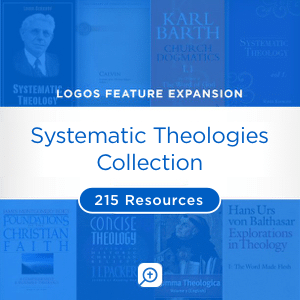 The Systematic Theologies Collection works in conjunction with the Systematic Theology Cross-References Dataset to bring these resources to the Passage Guide. Study a passage, and the Systematic Theologies section reports where your systematic theologies refer to the verse, and further organizes them by denomination and category of systematic study.
Regular Price: $1,799.99
Your Price: $1,259.99
Get the Systematic Theologies Collection now.
***
There are even more Feature Expansion Collections to discover. Check them out, but don't wait: they're 30% off for a limited time.
Note: these collections include books to power features, not the features themselves.