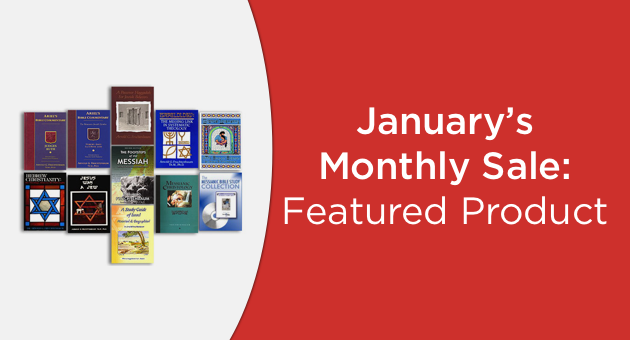 January's featured product brings together 11 volumes by Dr. Arnold Fruchtenbaum, founder of Ariel Ministries and one of the foremost scholars on the Jewish character of the Scriptures. In these works, Dr. Fruchtenbaum covers a wide range of theological, spiritual, and practical topics, offering ground-breaking perspectives on the Bible, Jewish traditions, and Israel.
Highlights of the collection include:
Israelology: The Missing Link in Systematic Theology—an extensive exploration of the importance of Israel in a proper systematic theology
Two volumes from Ariel's Bible Commentary, covering Judges, Ruth, Hebrews, James, I & II Peter, and Jude
Messianic Christology—a study of Old Testament prophecy about the Messiah
Hebrew Christianity—a discussion of the practical and theological issues that arise when a Jewish person accepts Jesus as Messiah
This month only, you can get the Ariel Ministries Messianic Collection for 28% off the regular price—a savings of $90! Already own some of the volumes? You'll get a custom discount.
Discover for yourself why Logos users have given this collection a five-star rating. Add the Ariel Ministries Messianic Collection to your library today.
And don't forget to check out the rest of January's deals.