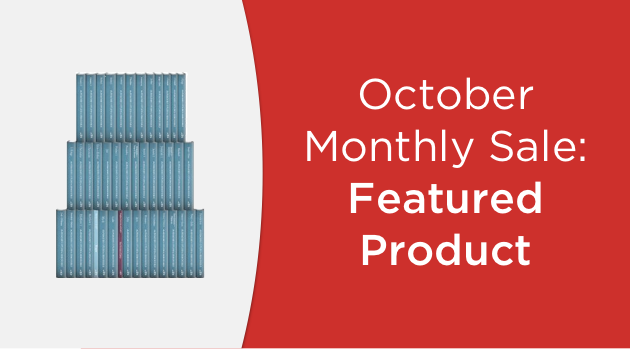 This month, you can save on a collection that offers a wealth of resources for Bible study and sermon preparation. The Preacher's Outline and Sermon Bible gives you more than 16,000 pages of biblical commentary, including:

Verse-by verse outlines of the entire Bible
Highlights of key points of each passage
Thoughtful, engaging discussion of the passage
Practical applications
And more!
If you regularly prepare sermons, small group discussions, or Sunday School lessons, this series is an invaluable one-stop resource. Even if you're not preparing to share your insights with others, the outlines and commentary make will enrich your personal study as well. It's not surprising that so many Logos users have rated it five stars. Here's some of what they have to say:
An excellent resource with very helpful sources not found elsewhere.
I started using POSB when I started preaching 30 years ago. I loved them then and I love them now. For simple understanding and study that sticks close to the Word . . . these are a must have for laymen.
Excellent for getting an idea of where to start (in outline format) when preaching on a specific passage.
This is a must have for any pastor or Bible teacher!!!
Have used this series over 20 years – you will not find a better set of books to work with.
Awesome resource for preachers and teachers.
Discover for yourself why so many people love The Preacher's Outline and Sermon Bible. Add it to your library for 25% off this month!