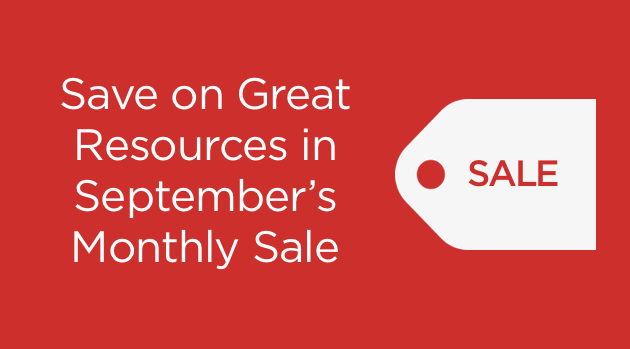 October is right around the corner, and that means you only have a few more days to save on products in the September monthly sale. There are a lot of great deals this month, but here are five you really don't want to miss:
1. IVP Biblical Theology Collection Upgrade (8 vols.)—31% off
Get insightful works on biblical theology from I. Howard Marshall, John Goldingay, Ben Witherington, and Larry Helyer. Explore New and Old Testament theology, Israel's story, and how Jesus, Paul, and John provide the key to unlocking the message of the Bible.
2. An Exegetical Commentary: Revelation (2 vols.)—12% off
Robert L. Thomas provides an in-depth, verse-by-verse analysis of Revelation, addressing textual issues and providing a strong case for a premillennial reading. Thomas' detailed commentaries take some of the mystery out of the Bible's most confusing book.
3. Oxford History of the Christian Church (16 vols.)—20% off
This comprehensive collection covers church history from apostolic times to the present day and focuses on key regions worldwide. You'll get analysis of the Reformation, the East-West schism, the church's influence on society, church institutions, and much more.
4. David Platt Sermon Archive (344 Sermons)—28% off
Challenge your faith, your life, and your church with sermons from David Platt—one of the most provocative preachers working in ministry today. This massive archive includes sermons on a wide range of topics, including salvation, discipleship, culture, suffering, missions, family, and more.
5. Day One Creation and Science Collection (10 vols.)—50% off
The authors of the Day One Creation and Science Collection contribute well-reasoned and thoughtful perspectives to the creation-evolution debate, drawing from their expertise in the fields of philosophy, science, and medicine. You'll get clear analysis of complex scientific and philosophical issues, along with discussion questions and study guides.
And don't forget to check out all the other deals—we've got something for everyone!