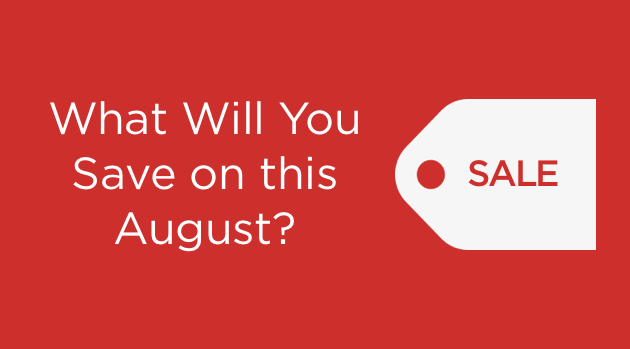 August's deals are here, and you can save on more than 70 great resources! Browse all the deals and discover how you can save. Or start saving right now with these six featured deals:
1. Wipf & Stock D.A. Carson Collection (5 vols.)—30% off
This collection features D.A. Carson's classic Divine Sovereignty and Human Responsibility: Biblical Perspectives in Tension. It also includes four volumes of essays edited by Carson, with contributions from Douglas Moo, John Frame, Kevin Vanhoozer, and other world-class scholars.
2. Feasting on the Word (12 vols.)—19% off
Feasting on the Word is one of the most extensive preaching resources available, covering all the Sundays in the three-year lectionary cycle, along with occasions such as Christmas Day, Epiphany, Holy Week, and All Saints' Day. You'll get essays on the theological, pastoral, exegetical, and homiletical challenges of each lectionary text, offering multiple ways to approach preaching the Word.
3. Jesus and the Gospels: An Introduction and Survey—26% off
Craig Blomberg offers an intensive guide to each of the four gospels and key topics in Gospel studies. Blomberg's conservative, evangelical approach presents the Gospels in their historical and cultural context, and tackles some of the most confusing interpretive questions.
4. Studies on C.S. Lewis Collection (22 vols.)—39% off
This collection offers a wide range of studies on C.S. Lewis, including the entire archive of Sehnsucht—the academic journal entirely dedicated to Lewis. You'll get a comprehensive look at Lewis' biblical interpretation, theology, and writings, as well as his enduring impact on the church.
5. Norman L. Geisler Collection (14 vols.)—25% off
Tackle challenging issues with one of today's leading apologists. This collection includes volumes on resurrection, miracles, and biblical inspiration; biographical studies of Augustine and Aquinas; and cultural commentary on everything from Star Wars to Carl Sagan.
6. Lion Histories Series (10 vols.)—38% off
Dig into Christian history with accessible introductions to the world of Jesus and Paul, Christianity's expansion throughout the Roman Empire and beyond, key church figures like Augustine and Luther, and more. These concise guides are a great way to begin exploring many different facets of church history.
And don't miss all the other deals on commentaries, theological works, and more. There's something for everyone, so start shopping now!