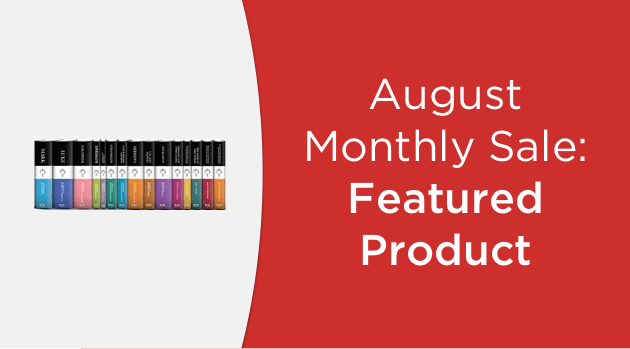 With August's featured deal, The New Testament Library Series, you'll get more than 5,000 pages of commentary and analysis on New Testament books and themes, at a great discount.
Here are four reasons to add it to your library today:
1. You'll get insights from leading New Testament scholars, including Victor Paul Furnish, Luke Timothy Johnson, and M. Eugene Boring. Authors in this series have also contributed to the Anchor Yale Bible, Interpretation, and Two Horizons series.
2. The collection includes in-depth commentaries on Mark; Luke; Galatians; Ephesians; Philippians; Philemon; I & II Timothy; Titus; Hebrews; I, II & III John; and Revelation.
3. You'll also explore key New Testament themes, including Paul's theology and ethics, images for the church in the New Testament, Paul's apostolic authority, and more.
4. During August only, you can get The New Testament Library Series for 33% off—that's a savings of $150! Already own some of the volumes in the collection? You'll get an additional discount.
Don't miss this opportunity to enrich your New Testament studies with top scholarly works and save 33% on The New Testament Library Series. And if you haven't yet, don't forget to check out the rest of August's deals.