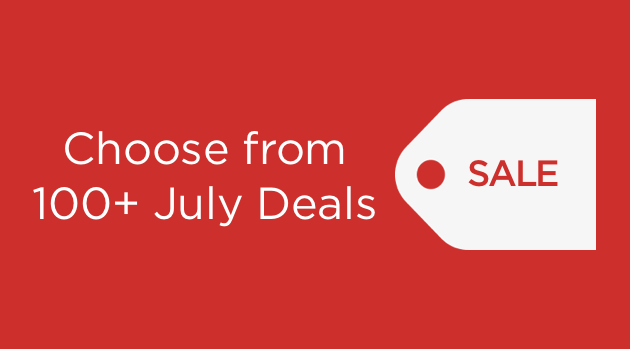 Do you like commentaries? Do you like saving money? If you do, then the monthly sale is always a good place to look. You can save on both individual volumes and popular commentary collections. And if you're looking for some bargains, check out these six volumes, all under $30:
1. Psalms: A Commentary, and Its Use in the New Testament (2 vols.)—28% off
This two-volume set gives you an insightful commentary on Psalms from distinguished Old Testament scholar John Eaton, along with a volume of essays examining the importance of Psalms to Jesus and the writers of the New Testament.
2. Genesis: Beginning and Blessing—37% off
In this volume from the Preaching the Word series, R. Kent Hughes expertly explores both the superbly crafted structure of Genesis and its weighty themes. See how the stories of Genesis reveal human nature and God's nature, and lay the groundwork for how the rest of the Bible presents God's plans for salvation.
3. An Exposition of Hebrews—50% off
Influential theologian A.W. Pink offers one of the most comprehensive commentaries on Hebrews, with over 1,2000 pages of verse-by-verse exposition and application. Better understand Hebrews' theology, use of the Old Testament, and practical exhortation with Pink's insights.
4. The Teacher's Commentary—51% off
The Teacher's Commentary covers the entire Bible, divided into teachable units, with overviews of the text, commentary, "Link to Life" ideas for various age groups, teaching guides, and more. Get this valuable education resource for just $19.99.
5. Holman New Testament Commentary: I & II Corinthians—42% off
Explore Paul's Epistles to the Corinthians with introductions to each section of the text, verse-by-verse commentary, application ideas, teaching outlines, and discussion questions. This commentary also highlights the importance of Paul's relationship with the Corinthian church in understanding the letters.
6. Acts—60% off
In this volume from the Believers Church Bible Commentary Series, Chalmer E. Faw illuminates Acts with both biblical scholarship and wisdom gained from his own missionary experience. His exposition of the books include both theological discussion and literary analysis, showing, for example, Luke's subtle humor in telling a dramatic story.
There are also many other commentaries on sale this month, including the Navarre Bible Old Testament, Alexander MacLaren's Expositions of Holy Scripture, and the Mentor Commentary Series. See all the commentaries on sale, or browse all of July's deals. Remember, these deals only last through the end of the month, so don't wait!