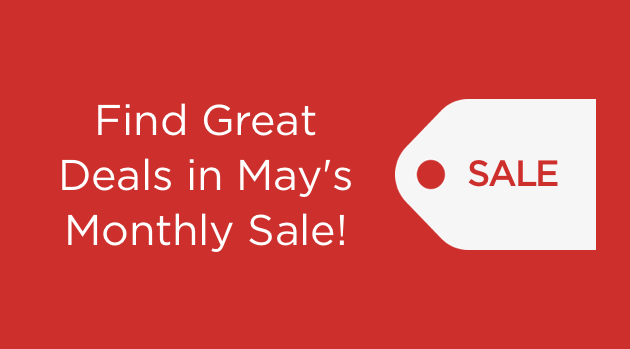 May's monthly sale is here! And this month we're featuring special deals on more than 30 titles from one of today's leading biblical publishers: IVP.
Want the best deals this month? Don't miss these five collections, available at great prices. And if you already own some of the volumes included in the collections, you'll get an additional discount.
1. The IVP Bible Dictionary Series (8 vols.)—33% off
Enrich your study of almost any biblical topic with the acclaimed IVP Bible Dictionary Series. These exceptional reference works make top evangelical biblical scholarship accessible to everyone, covering each Old and New Testament book as a whole, different methods of interpretation, significant historical or cultural background, and more.
2. The IVP New Testament Commentary Series (IVPNTC) (20 vols.)—48% off
In this series, accomplished biblical scholars offer highly readable commentaries that clearly present each book's message and its implications for today's church. The volumes' unique format allows you to follow the books' arguments without interruption and analyze exegetical issues using verse-keyed notes.
3. IVP Pauline Studies Collection (14 vols.)—23% off
With so many complex (and often controversial) topics relating to Paul's life and theology, how can you get a comprehensive view of them all? This collection gives you a great start. Get works from top Pauline scholars, presenting multiple perspectives on issues such as Paul's doctrine of justification, the "New Perspective on Paul," and the cultural context and rhetorical strategies of Paul's letters.
4. IVP New Testament Studies Collection (14 vols.)—21% off
Quickly build up your NT studies library with trusted scholarship on exegesis, the historical Jesus, and the early church. Enhance your interpretation and application the New Testament by understanding the social, cultural, historical, and religious contexts of the first Christians.
5. IVP Jesus Studies Collection (15 vols.)—11% off
Tackle a range of topics relating to Jesus' life and ministry with the help of leading scholars, including Craig Evans, Ben Witherington III, and Craig L. Blomberg. Along with thorough overviews, you'll get focused studies on the preexistence of Christ, Jesus' parables, and more. Learn what the Bible says about Jesus and how to respond to misguided claims about him.
And don't forget to browse all the other May deals—with more than 100 products on sale, there's something for everyone!