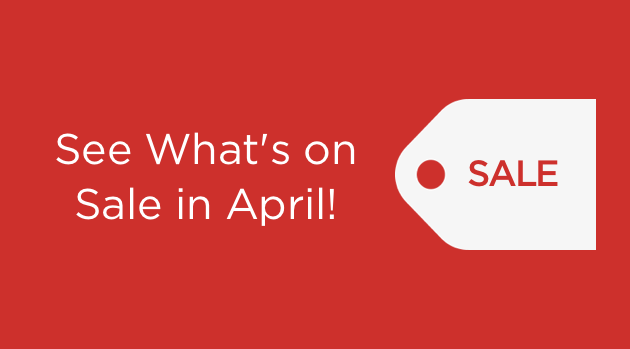 April's monthly sale gives you more than 100 products to choose from, covering a wide range of topics and resource types. Browse all the deals, or check out these five featured deals—invaluable works at great discounts.
1. Holman Reference Collection (13 vols.)—50% off
This collection gives you the popular Apologetics Study Bible, along with helpful dictionaries, encyclopedias, atlases, and commentaries. Get thousands of pages worth of insightful reference material on the Bible, church history, and more.
2. Opening Up Commentary Series (43 vols.)—40% off
Jumpstart your study with accessible guides to 45 books of the Bible. Each volume provides clear commentary on the Bible that helps you tackle difficult issues, along with reflection and discussion questions that makes this series perfect for individual or group study.
3. Cornerstone Biblical Commentary: The Book of Psalms, The Book of Proverbs—35% off
In this volume of the popular commentary series, Mark Futato helps you understand not just the psalms of praise, but those that present mourning, bewilderment, and confusion. And George M. Schwabb shows the riches of God's wisdom and knowledge in Proverbs.
4. Thomas Cranmer Collection (10 vols.)—50% off
Thomas Cranmer served as Archbishop of Canterbury during the time of Henry VIII and contributed to The Book of Common Prayer. This collection gives you his letters and other writings, along with biographical and historical studies on Cranmer. If you're interested in the English Reformation, you'll want this collection.
5. Theology and Doctrine Collection (16 vols.)—70% off
Study topics like forgiveness, the doctrine of the Holy Spirit, the problem of suffering, creation, and more with leading theologians from diverse backgrounds. These books would cost more than $500 separately. This month only, get the whole collection for less than $60.
And that's just the beginning. Whatever you're interested in, you're sure to find helpful resources in the monthly sale. Save 20-70% on April's deals.