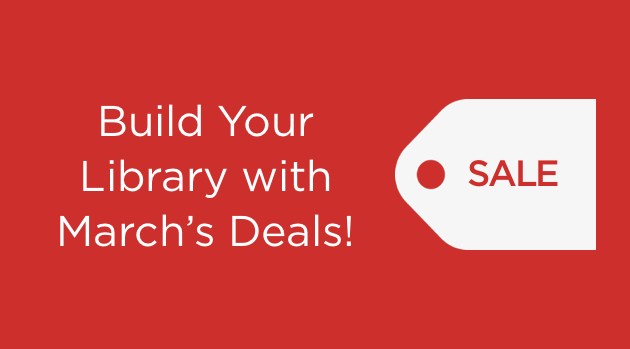 If you use Logos, odds are you love commentaries. The monthly sale is always a great way to add commentaries to your library, with savings on both commentary collections and individual volumes from popular series. And if you're looking for insightful biblical analysis at a low price, these six deals are perfect for you.
1. Charles Hodge Commentary Collection (4 vols.)—60% off
Study Romans, Ephesians, and 1 and 2 Corinthians with this acclaimed Reformed scholar. Hodge offers verse-by-verse commentary, textual analysis, doctrinal points, and helpful chapter summaries.
2. A Commentary on the New Testament from the Talmud and Hebraica (4 vols.)—60% off
Look at the New Testament in a new way, as John Lightfoot uses Hebrew and Aramaic literature to illuminate the textual and social background of the Gospels, Acts, Romans, and 1 Corinthians.
3. Lexham Bible Guide: Ephesians—45% off
Quickly get different viewpoints on Ephesians with this unique resource, which surveys relevant commentaries and studies, then brings you back a summary. See what various scholars say about a topic or passage, and follow links to books in your library to take your study deeper.
4. Exodus: Saved for God's Glory—30% off
In this popular volume from the Preaching the Word Series, Philip Graham Ryken highlights how Exodus presents the mercy, justice, holiness, and glory of almighty God, who rules history by his sovereign power, saves the people of his covenant, and delivers his people from bondage.
5. The Psalms As Christian Worship: A Historical Commentary—26% off
Bruce Waltke and James Houston trace the church's use and interpretation of Psalms throughout the centuries, focusing on 13 psalms that represent various genres and perspectives or hold special significance. See how the psalms can enrich your life and faith.
6. Preaching the Word: Acts: The Church Afire—31% off
Series editor R. Kent Hughes explores Acts' story of the early church and its dynamic growth through the power of the Holy Spirit. You'll be challenged to walk closer with Christ and serve him more effectively.
Looking for more? Check out all the commentaries in March's sale, including popular collections like the Poor Man's Old and New Testament Commentary (12 vols.), The Expositor's Greek Testament (5 vols.), and the Welwyn Commentary Series (56 vols.).
Or browse all of the 100+ deals—you're sure to find great resources to add to your library. Remember, these deals end soon, so don't wait!