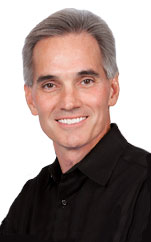 Today's post is from Morris Proctor, certified and authorized trainer for Logos Bible Software. Morris, who has trained thousands of Logos users at his two-day Camp Logos seminars, provides many training materials.
A Logos user recently emailed me this question:
I've been trying to figure out how to get certain Bible verses to appear in the search results so that I can add another version (BHS) to compare English with Hebrew. Will Logos let me type in specific verses in the search bar so I can compare? For example how can I have Gen. 4:1, Gen. 49:25, Ex. 2:23, Ex. 18:4, and Num. 1:44 show up without searching for a specific word in them? I just want to add them manually to the search results.
Excellent question!
The answer is found in a Passage List rather than a search. When we execute a Bible search, we have to enter a specific query, and Logos displays only the verses matching that criteria.
With a Passage List, however, we can manually add the verses and display them in the Bible translation(s) of our choice. [Read more…]