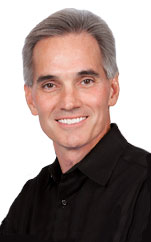 Today's post is from Morris Proctor, certified and authorized trainer for Logos Bible Software. Morris, who has trained thousands of Logos users at his two-day Camp Logos seminars, provides many training materials.
A fellow Logos user recently emailed me this question:
Is there an easy way to search for all the forms of a word (noun, verb, adjective, adverb) at the same time?  Like, for example, all the forms of "sick" (astheneo) in James 5:14?
This is a great question, and the answer is "yes." Actually, there are a couple of ways to accomplish this, but the following steps are fairly straightforward, and they showcase various Logos language features.
Here's what I responded with:
Right-click on a word in an English Bible with the reverse interlinear, like sick in James 5.14 in the ESV. (

A

)
Select Root | Search this resource. (

B

) [Read more…]