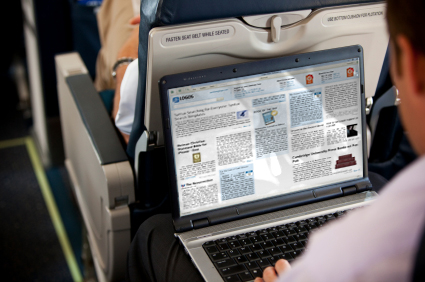 Big things are happening with the remarkable new  doctor of ministry from Knox Theological Seminary and Logos Bible Software. In a nutshell, we've teamed up to offer a revolutionary new theology degree in preaching and teaching that's completely rooted in Logos 4—and that even includes your own Portfolio library  in the cost. That's a pretty big deal.
But the deal gets sweeter.
Logos will fly you to your first onsite class for free if you apply before May 30*!
Get Your Doctorate Using Logos
The Knox DMin in Preaching and Teaching is the first DMin out there to combine first-rate theology with first-class technology. You've got plenty of reasons to get the Knox DMin, including the amazing professors (like Drs. Bruce Waltke and Haddon Robinson), the fantastic price and payment plan (just $18,000 over three years), and the Logos 4: Portfolio Edition—our largest base package—lumped into the cost! The entire program is built around Logos Bible Software, so you'll graduate with a powerful theological library and the skills to use it to build life-changing sermons, curricula, Bible studies, and more.
Fly to Your First Class Free!
If you're about to start earning your "Dr.," the last thing you need on your mind is securing a plane ticket. So let Logos take care of it! If you apply to the DMin program before May 30*, your airfare to your first class is free. The deadline for this opportunity is only days away, so apply now—before it's too late.
*Update: 
We are extending this exciting offer through Friday, June 1! This gives you two more days to apply to for the Knox DMin program and receive free airfare for your first class. What are you waiting for? Apply now!