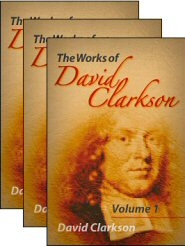 The Pre-Pub program helps you get powerful content at a great price.
To make sure we cover the cost of developing a resource, we put that resource in Pre-Publication (or Pre-Pub). People voice their interest in resources they want to see developed by pledging to buy them. Once we gather enough pre-orders to know that we'll break even, it moves from Pre-Pub into development.
During the Pre-Pub process, the resources are much less expensive than they will be after they're available for download. Once the resources "ship," their prices go up.
It's a good idea to search the Pre-Pub page for the newest listings so that you can see when your favorite books enter Pre-Pub, or you can also subscribe to the Pre-Pub RSS feed. You'll also want to check by ship date to make sure you don't miss out on a product that is about to ship.
Pre-Pubs Shipping Soon
These Pre-Pubs ship this month:
There are over 150 resources currently under development. Search them by progress, so you don't miss the best price on upcoming resources!