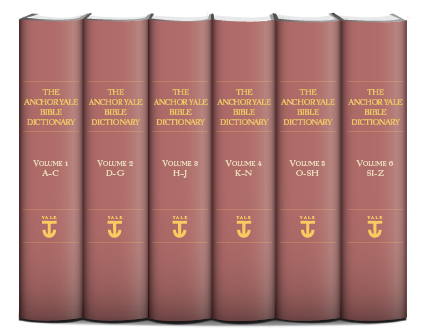 Today's guest post is by Louis St. Hilaire, Content Manager of our Electronic Text Development Department.
In the seven years I've worked in text development at Logos, we've made great strides. New features and data types make our books richer, and improved processes and tools make book production more efficient and accurate.
Our books have gotten better and better, and our standards—and the standards of our users—have gotten higher and higher, even as we've increased production from a trickle to a great river.
This is wonderful, but it creates a problem. The value of Logos doesn't lie in an isolated resource, but in the web of content that spans the whole library. That means that to make our books shine, we can't just improve the new books but have to polish up the entire library.
In the last couple of years, we have been hard at work overcoming the technical and logistical challenges involved in better maintaining our library as a whole. Logos 4 gives us a smooth and automatic system for delivering updates to users, but the work of updating content that goes back ten or more years is often far from smooth or automatic.
Due to some recent technical breakthroughs, we're starting to see this effort pay off. As first fruits, we've released major updates to two foundational Logos products.
For years, The Anchor Yale Bible Dictionary has been one of the premier Bible study resources available in Logos, but with the recently shipped update, it is now even better. In addition to fixing typos reported by users, we added around 70,000 hyperlinks to bibliographic references, data types, and other Logos resources. We added citation data and heading field tagging to each of the more than 6,000 articles and added richer searchable metadata tagging to the dictionary's illustrations.
We've also thoroughly updated the 37-volume Early Church Fathers collection. We went back to the print originals to greatly improve the formatting and quality of the text, correcting errors, and, in some cases, restoring text that had been missing from our editions. We've tagged over 100,000 references, added heading fields and improved the metadata and citation information to make it much easier to find works and authors and get a more accurate and complete bibliographic citation. I use these resources heavily, and I'm thrilled to say that they look better, they work better, and they're easier to use. (Note that we applied these updates to both the Protestant and the Catholic editions.)
This is just the beginning. We have several other major updates already in the works, and with an eye on the future we are developing strategies and technologies for making updates more efficient and our reference system smarter and more easily expandable.
These updates are the result of many hours of work by many hands and they greatly increase the value of these products, but if you already own them, no matter how long ago you purchased them, you get them free and automatically through Logos 4.