Today's post is from Morris Proctor, certified and authorized trainer for Logos Bible Software. Morris has trained thousands of Logos users at his two-day Camp Logos seminars and provides many training materials.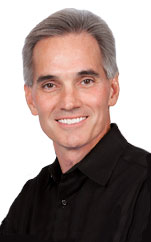 As I use Logos Bible Software, I'm all about saving time with the technology so I can devote more time to actual Bible study and meditation. Toward that end we Logos users recently enjoyed a very helpful blog about the Command bar, which allows us to type timesaving shortcuts.
For example we can type: Open ESV to John 3:16 to quickly open the ESV to that specific passage.
Would you believe there are even shortcuts for these shortcuts? Try typing some of these and then press the Enter key to execute the command:
nave to heaven opens Nave's Topical Bible to the article for heaven
east to Corinth opens Easton's Bible Dictionary to the article for Corinth
bkc to ep3.17 opens The Bible Knowledge Commentary to the entry for Ephesians 3:17
nasb to ps23 opens the New American Standard Bible to Psalm 23
pas gui to lk4 opens the Passage Guide to Luke 4
exe gui to ro8.28 opens the Exegetical Guide to Romans 8:28
bib wor st to forgive opens the Bible Word Study to forgive
This may appear to be almost comical, but if you use the Command bar a lot, finding the least amount of characters to type to activate your favorite features will save you a lot of time over the course of your study. I encourage you to experiment with your favorite commands and come up with your own shortcuts.
If you enjoyed this time timesaving shortcut, make sure to check out Timesaving Tips, vol 1. And on that note, we'd like to share some exciting news: be looking for Timesaving Tips, vol. 2, which will be announced very soon!
What do you think is the most helpful shortcut in Logos 4? Leave a comment and let us know!