Today's post is from Morris Proctor, certified and authorized trainer for Logos Bible Software. Morris has trained thousands of Logos users at his two-day Camp Logos seminars and provides many training materials.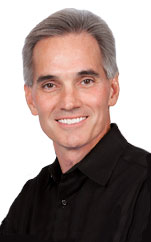 The old adage, "a picture is worth a thousand words", may partially be true with Logos Bible searching. To find out what I mean try this:
Click the Search icon to open the Search panel
Select Bible as the search type
Set from the drop down lists the New Testament in the ESV to be searched
Type hope in the Find box
Make sure Match all word forms on the search panel menu is NOT checked
Press the Enter key to generate the search results which should be 74 results in 68 verses
Click Graph results on the Search panel's toolbar which opens the Graph Bible Search Results (GBSR) panel
Select Number of hits in book from the drop  down list on the GBSR panel
Select a "graph" such as Column Chart from the bottom of the GBSR panel
Notice how the book of Romans stands out on the chart! Does this say anything about hope in Romans? Perhaps.
Try selecting different types of hits from the drop down list and different graphs from the bottom of the panel, to produce hopefully insightful search results.
What word do you think has the most interesting graph? Leave a comment and let us know!