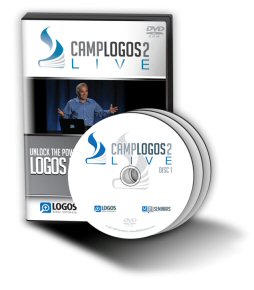 Camp Logos 2 Live will be shipping Monday, January 16, 2011. Order it now at the amazing Pre-Pub price!
Our Platinum base package comes with more books than most people have in their homes. When you combine these with any of the 12,000+ titles for sale at Logos, you have an opportunity to add a depth and breadth to your Bible study that most only dream of.
However, it's not enough to just have a big library with lots of powerful tools—knowing how to use those tools is the key to getting the most out of the resources you own. Learning to organize and arrange your library is integral to maximizing the full potential of Logos 4.
Toward that end, we would like to draw your attention to Camp Logos 2 Live. In Camp Logos 2 Live authorized Logos trainer Morris Proctor takes you beyond his popular two-day Camp Logos training seminar and Camp Logos Live DVD, and focuses on two major training areas: organizing your books and utilizing Logos features.
Organize Your Resources
Using systematic tags, Morris shows you a multi-layered organizational scheme which allows you to account for and easily access all of the resources in your growing Logos library.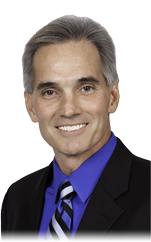 Imagine having all of your commentaries arranged to appear in the categories and order you desire with the click of one icon on the Shortcuts bar.
Or think of all your books catalogued so that, regardless of what verse you're studying, you instantly see what your ethics, theology, or apologetics books say about that verse!
Or envision studying a subject and quickly accessing a harmony, topical Bible, or dictionarywith a simple right click—without leaving your current resource.
Morris' plan will teach you to do all this and more.
Remember, even though Morris is our official trainer, he's first and foremost a Bible teacher using Logos for his own biblical research and sermon prep. The organizational plan he presents comes straight from his own use of Logos Bible Software.
Morris will equip you to:
Unlock the power of those mysterious LN numbers in your Bible
Locate specific information without wading through thousands of search hits
Read a biblical passage syntactically
Distinguish singular and plural pronouns in your Bibles
Search classic books like Training of the Twelve, Figures of Speech Used in the Bible, and St. Paul the Traveler
Show you the power of numerous and often overlooked features
And much more!
We often say that using Logos Bible Software is as easy as entering a passage and clicking "Go", but that's only the beginning. Let Morris help you get the most out of your resources and unlock Logos 4's amazing potential.
Some may ask, "Is Camp Logos 2 Live really worth the investment?" And the answer is an emphatic, "Yes!" Many Camp Logos 2 attendees say the session on Louw-Nida numbers alone is worth the price.
Simply put, Camp Logos 2 Live is an investment you can't afford not to make. And if you hurry, you can get Camp Logos 2 Live while it's still on Pre-Pub. It ships on January 16, 2011, so act quickly!