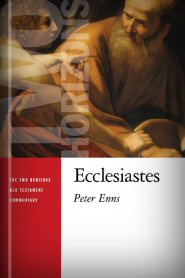 There are a number of titles on Pre-Pub which are incredibly close to crossing the 100% mark and heading into production. The following twenty-two Pre-Pubs need just a few more orders to nudge them over the line.
Pre-ordering your resources on Pre-Pub is one of the easiest ways to get the books you need at a remarkable value. Many Pre-Pubs are priced at over 70% off their retail price!
So take a few moments and check out these resources. You may find a couple titles you have been on the fence about or even discover some titles you have missed. Either way, ordering them on Pre-Pub will guarantee you are getting a smoking deal.
Old Testament Studies
If your Old Testament studies are feeling a little anemic, why not bulk up by adding one of these resources to your library?
New Testament Studies and Christology
Are you looking to add some new resources to help you get to know Jesus and the New Testament better? Check out these Pre-Pubs:
Reformed and Puritan Studies
Do you enjoy studying the writings of Puritan and Reformed thinkers? Here are a couple strong collections to consider:
Language Studies
If linguistics are more your thing, here are a couple collections featuring grammars, dictionaries, textual criticisms, Aramaic studies, and even an update of the 1919 Chinese Union translation of the Bible.
Miscellaneous Studies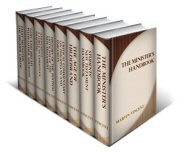 There is something on Pre-Pub for everyone. Here are a few which fall under a number of subjects and categories:
Don't forget to check the Pre-Pub page often! Faceted browsing allows you to sort Pre-Pubs from newest to oldest, by savings, price, progress, or any number of criteria. You have to agree, Pre-Pubs are a great way to find a bargain on Logos.com.
You can also subscribe to the Pre-Pub RSS feed and receive regular Pre-Pub updates!
Leave us a comment and let us know which Pre-Pubs you are hoping to see cross over.