Today's post is from Morris Proctor, certified and authorized trainer for Logos Bible Software. Morris has trained thousands of Logos users at his two-day Camp Logos training seminars and provides many training materials.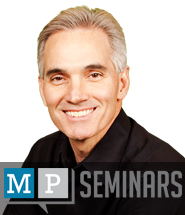 Last week I wrote about a favorite resource of mine, Wuest's Word Studies in the Greek New Testament. In print, this four volume set consists of Kenneth Wuest's translation of the NT, commentaries on some NT books, and numerous short articles on various passages and Greek words.
I then explained how to use a Field Search to access his articles about specific Greek words. He also authored numerous short articles about various passages in the New Testament, little mini-commentaries if you will.
Here's one of several ways you can locate those golden nuggets:
Either create a Collection for Wuest's Word Studies or just open the book on the screen
Open a Bible to a New Testament passage such as Ephesians 3:17
Right click on any word in the verse
From the right menu select Reference "your verse"
Select Search Entire Library
When the Search panel opens change Entire Library to Wuest's Word Studies
On the search panel, you'll now see where Wuest mentioned your reference in his work. If you searched for Ephesians 3:17, you'll see an article entitled Does He Feel at Home? Click the link to jump to some great insights about one of my favorite verses in the entire Bible!
Let us know, what collections will you create or have you created in order to benefit from this type of search?