Today's post is from Morris Proctor, certified and authorized trainer for Logos Bible Software. Morris has trained thousands of Logos users at his two-day Camp Logos training seminars and provides many training materials.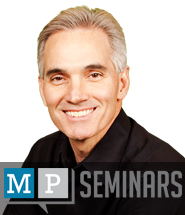 In your Logos library, you have dozens of Bibles. Among these, you obviously have your favorite Bible which is called your Preferred Bible in Logos. In the ribbon (narrow band at the top) of the Home Page you can designate your Preferred Bible which looks up cross references as you study with Logos resources.

After designating your Preferred Bible, you're probably not going to change it very often (if at all), so you don't need to see the Choose preferred Bible section in the ribbon. It is taking up valuable space which could be used to display a Prayer List or Reading Plan. Here's how easy it is to hide the Choose preferred Bible section:
Choose the Customize menu in the lower left corner of the Home Page (1)
Uncheck the box Choose preferred Bible in the Features section of the menu (2)
That's it. That section will remain hidden in the ribbon until you check this box again!
What is your preferred Bible? Let us know by leaving a comment with your favorite verse using your preferred Bible translation.