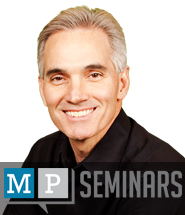 Last Monday's blog, "Quickly Clean Up a Messy Desktop," generated some good discussion. One particular comment, given by a Mr. Joe Bella, gave another user a tip for clearing their screen using the Close all command.
We give many tips and shortcuts throughout Camp Logos and in the Camp Logos LIVE DVDs, and this is one of those tips!
There will be times when you are using Logos 4 that you'll want to clear all of the open resources, tools, and guides that are open on your screen. You can either close each panel individually or use a shortcut:
In the Command box, type close all
If you press Enter, the screen will clear. But what if you wanted that command on your Shortcuts bar?
Type close all in the Command box (do not press Enter) (See image 1.)
Click and drag the Close all command to your Shortcuts bar (See image 2.)
Image 1:
Image 2:
You'll now see a Close all icon on your Shortcuts bar. Whenever you want to clear your screen, just click the icon!
Do you use your Shortcuts toolbar? If yes, what are some of your favorite shortcuts? Let us know by leaving us a comment.