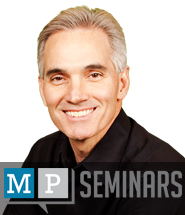 As you read through Logos resources, you can "turn the pages" by using the Page Down key on the keyboard. If you're like me though, sometimes it's hard to find that little key or keep your finger on it as you move through a resource. Here's a little trick I always use:
Press the Spacebar which is the same as Page Down. I can always find that big key on the keyboard!
Need to retrace your steps with Page Up? That's simply Shift + Spacebar.
These simple shortcuts save me valuable time as I work my way through a resource.
What is your favorite Logos 4 shortcut? Leave us a comment and let us know!