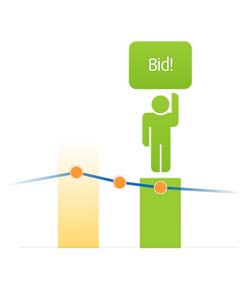 Warning!!
You may be in danger of missing out on some of the best deals Logos has to offer through our Community Pricing page if you don't act soon! Some of our most exciting Community Pricing offerings are getting close to the finish line—you need to jump on these prices before it's too late! Check out these titles that are too good to pass up:
And don't miss out on these titles which need to be bid on by this Friday at 12:00 PM (PST):
That's right! These six offerings have crossed the 100% mark and will be moved to the Pre-Pub page after this Friday at noon (PST).
And Don't forget: with more bids, these prices can only go down! So place your bid, then spread the news. Hit the Facebook Like button on the top of each page. Push for them in the forums. Write about them on your personal blog—anything to alert others about the amazing deals on these classic works. If you have already placed a bid on one of these awesome works, tell others why you are excited about them in the comments section.