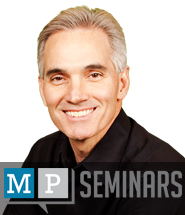 Today's post is from Morris Proctor, certified and authorized trainer for Logos Bible Software. Morris has trained thousands of Logos users at his two-day Camp Logos training seminars.
A Logos user recently emailed this question to me:
If I wanted to find out where an O.T. book is quoted in the N.T. could it be done? For example, how would I find out all the places in the N.T. where any verse from Habakkuk is quoted?
You'll be happy to know, a Logos resource supplies all the information so you don't even have to conduct a search:
Open the Library
Type this in the Library's Find box: type:harmony
Open the resource: OT Quotations and Allusions in the NT
Choose the panel menu on the resource
Select Show table of contents
Click a book of the Bible, like Habakkuk, in the table of contents
The resource displays the OT passage along with where it's mentioned in the NT!