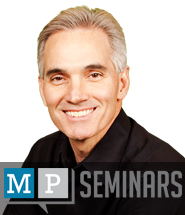 Today's post is from Morris Proctor, certified and authorized trainer for Logos Bible Software. Morris has trained thousands of Logos users at his two-day Camp Logos
training seminars.
Since we're a part of a big Logos family, I can be transparent with you. A short while ago it finally happened: I opened my Bible in the pulpit to read the passage for the sermon and I could barely see the text! Those reading glasses are coming sooner than I thought. With Logos, however, I can continue to delay the spectacles because the software allows us to produce instant large print books:
Choose Tools | Program Settings
Click the drop down list for Default Text Size in the Fonts section
Select a desired percentage (Hint: the older you are, the higher percentage you probably need)
All of the books in your library are suddenly large print! So simple, yet oh so helpful! If this little trick didn't currently apply to you, please file it. Trust me you'll need one day!