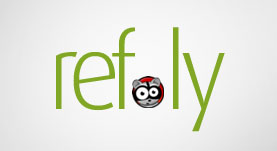 Seesmic Desktop is an all-in-one tool which lets you to update a number of Twitter accounts as well as your Facebook profile at the same time. Many online reviews of Seesmic call it, "Absolutely the best desktop utility."
Now this dynamic social media manager is offering Ref.ly as a plugin to help you share Scripture more effectively with your followers and friends!
With Ref.ly Bible Verse Links, you can instantly link your Bible verses with short URLs to the full text of the passage at Biblia.com. Seesmic even chose to feature this great new plugin on their blog!
Using this plugin is simple. Type your tweet with the biblical reference, click one button, and Ref.ly Bible Verse Links will detect and change your Bible reference into a short URL that links to the full passage at Biblia.com.