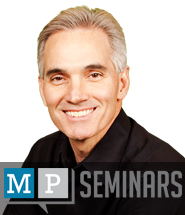 Today's post is from Morris Proctor, certified and authorized trainer for Logos Bible Software. Morris has trained thousands of Logos users at his two-day Camp Logos training seminars.
Biblical Things in Logos 4 (Tools | Biblical Things) displays images from your library related to things or objects such as sheep, cornerstone, etc. Image you're studying a passage like Ephesians 6 in which Paul mentioned a lot of things as he discussed the armor of God. You may get tired of typing each individual word into the report window. Here's a tip to help out:
Open a Bible to a passage with numerous objects such as Ephesians 6
Choose Tools | Biblical Things
Type Eph 6 in the Thing box
Notice the drop down list with all of the things from the passage displayed, like sword, arrow, and helmet
Click a word in the list to generate the report for that object
Just type Eph 6 in the box again to build a report for another item!