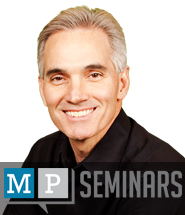 Today's post is from Morris Proctor, certified and authorized trainer for Logos Bible Software. Morris has trained thousands of Logos users at his two-day Camp Logos training seminars.
If you're like me, this at least occasionally happens to you: as you're studying the Bible in Logos 4, you read an article from a resource, but do not bookmark or place it in favorites. Then in the near future you say to yourself: Not long ago I read a good article, but for the life of me I can't remember where it's located.
Then you spend the next 30 minutes trying to find it. If this indeed occurs, you may want to try this:
Choose Tools | History
Scroll through the global history list until you hopefully find your article
Click the link to open it
As you can see, Logos keeps a fairly detailed record of where you've been in the software!
Share your tips for recalling all the great information you find in Logos 4.