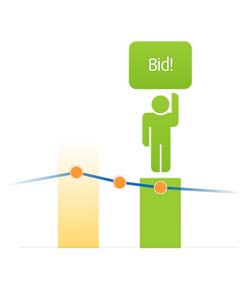 A few months ago, Logos shipped Catena Aurea: Commentary on the Four Gospels (8 vols.), a commentary set that started as a Community Pricing Special.
Now when I'm studying the Gospels, I have Catena Aurea open alongside a couple of other modern commentaries. While I love having resources that give me the latest scholarship on a particular verse, I never fail to gain insight when I click over to Catena Aurea and read how Bede, Augustine, and other Church Fathers read Scripture.
When Catena Aurea started out on Community Pricing, Logos users had the opportunity to bid on it, and enough people jumped on the special to lower the price to $14.00. If you missed out on the $14.00 deal, then you probably haven't been taking advantage of Logos' Community Pricing Program—where Logos users decide which books we'll produce, and what price they'll pay!
Community Pricing offers some amazing deals on classic works in the field of biblical and theological studies. Just scroll through some of the titles, and place a bid on the ones that interest you. Once enough bids have been placed to cover the costs of producing the title, then bidding is closed.
The more interest in a title, the lower its price.
You can help lower the price for a title by encouraging friends to place bids for it, fostering excitement for it in the Logos forums, writing about it on your blog, posting about it on your Facebook, tweeting about it to all your followers, shouting it from the rooftops. . . . Some titles have drawn so much excitement, they've sold for $5.00!
Several works are getting close to the finish line, and you don't want to miss out on these incredible deals:
So head on over to Community Pricing and help decide what gets produced next. With your help, these prices can get even lower!
Today's guest post is by Robert Campbell, from the Logos Bible Software marketing team.