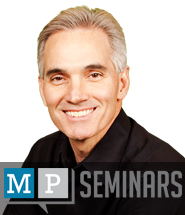 Today's post is from Morris Proctor, certified and authorized trainer for Logos Bible Software. Morris has trained thousands of Logos users at his two-day Camp Logos training seminars.
A lot of times we find ourselves just casually reading the Bible in Logos. We then come to a verse for which we need a little insight. We don't want to run an in-depth Passage or Exegetical Guide; we just want to quickly view a commentary for our passage. Here's how I set up Logos to accomplish this:
Notice Logos places an icon of the BKC on the Shortcuts bar. Now when you're reading in the Bible, click this icon to open the BKC to the same passage you're reading!
Of course, you can substitute your favorite study Bible or commentary for the BKC. I suggest, however, using a commentary that covers the whole Bible, so it will always open to where you're reading in the Bible.