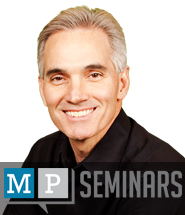 Today's post is from Morris Proctor, certified and authorized trainer for Logos Bible Software. Morris has trained thousands of Logos users at his two-day Camp Logos training seminars.
In Logos Bible Software 4 you can create various types of documents in the File menu: Prayer Lists, Passage Lists, Notes, etc. After a while, when you return to the File menu to open a document, you'll probably discover a long list of various types of documents. Locating the specific one you want may prove challenging. Here's a little trick to hopefully help out:
Choose the File menu
In the Find or Search box to the right of Open type:

Passage to display only your Passage Lists
Prayer to display only your Prayer Lists
Note to display only your Note files
Reading to display only your Reading Plans
You get the idea. This tip obviously reduces a long list to a manageable list.