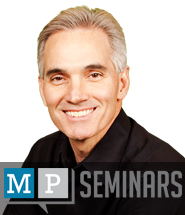 Today's post is from Morris Proctor, certified and authorized trainer for Logos Bible Software. Morris has trained thousands of Logos users at his two-day Camp Logos training seminars.
Sometimes you'll find yourself wanting to make a list of Bible cross references from a resource like New Nave's Topical Bible or The New Treasury of Scripture Knowledge. With Logos that process is very simple:
Chose File | Passage List
Name the Passage List
In the resource, select (highlight) text containing Bible cross references
On the Passage List click Add | . . . selected text
All of the verses you highlighted in the resource are quickly added to your Passage List at the same time!
By creating numerous Passage Lists you can build your own collection of verses for various topics such as heaven, justification, holiness, etc!
Of course you can return to the File menu to reopen and edit these lists.